Eric Harrison
Dear John: Music-News.com Music Review
Dear John is a welcome hug for anyone who was hit hard by the loss of John Prine. An album that is as earnest and full of heart as the man was.
Music Review: Eric Harrison's 'Good Intentions'
Adventures in Americana, 9/17/21
"With inspirations as diverse as Dusty Springfield and Tom Petty - which sometimes meet in the middle with a kind of jangle-pop Gin Blossoms result - this brief EP takes on both the world's troubles and everyday relationship struggles with passionate energy - but also with a gentleness and compassion that expresses a belief in a fundamental potential for goodness in humanity."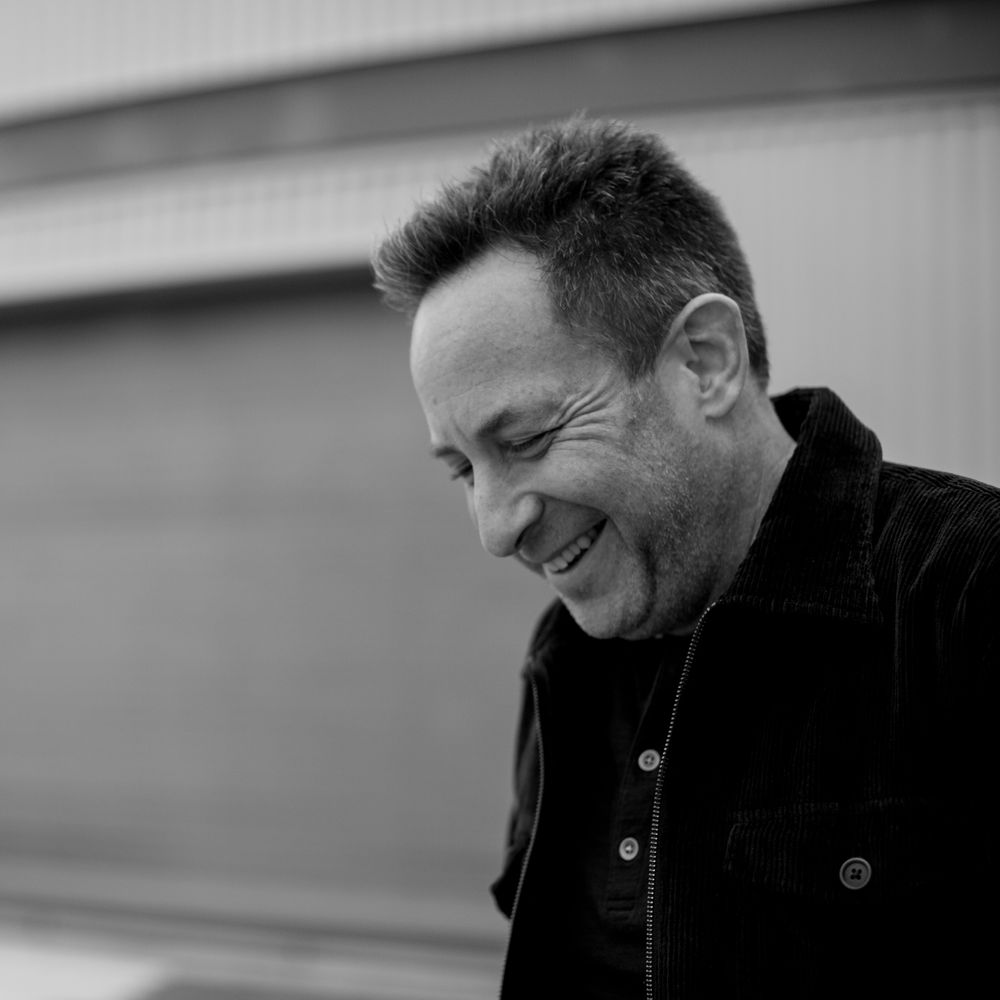 ERIC HARRISON AND HIS GOOD INTENTIONS
TRUTH, JUSTICE AND THE AMERICAN(A) WAY WITH NJ SINGER-SONGWRITER ERIC HARRISON
INTERVIEW: DOSAGE MAGAZINE, 10/18/21
Thirsty Thursday Interview
Grubs & Grooves, 10/8/21
What was the best piece of advice you've ever been given about pursuing a career in music?

"Don't!" Dave Edmonds gave me that advice backstage at a show he played in DC in the early 90s. Dave's advice that night may have been influenced by the fact that maybe 50 people came to the show and/or by the quality of the cover art on the cassette demo I handed him.
Interview with Eric Harrison
Divine Magazine, 9/14/21
Getting to know Eric
Who would you want to play you in a movie of your life?
My man crush Stephen Colbert…but it would end up being my doppelgänger Jon Stewart.
If you were a member of the Spice Girls, what would your spice handle be?
Sardonic Spice. We would tour comp lit graduate programs in the Northeast and run out of money by our third gig.
Would you rather be the one in a movie who gets the hero/heroine or the baddie with all the good lines?
Whoever Paul Rudd plays – the self-deprecating little guy who makes the girl laugh and wins her over by being a good listener. Through his magical powers he blasts himself out of a seemingly impenetrable dungeon called "the friend zone."
What makes you nostalgic?
Everything. Alas, in 2021, nostalgia just isn't what it used to be.
If you were talking to a younger version of you, what advice would you give yourself?
Live a little and don't waste so much time being so nostalgic, you idiot!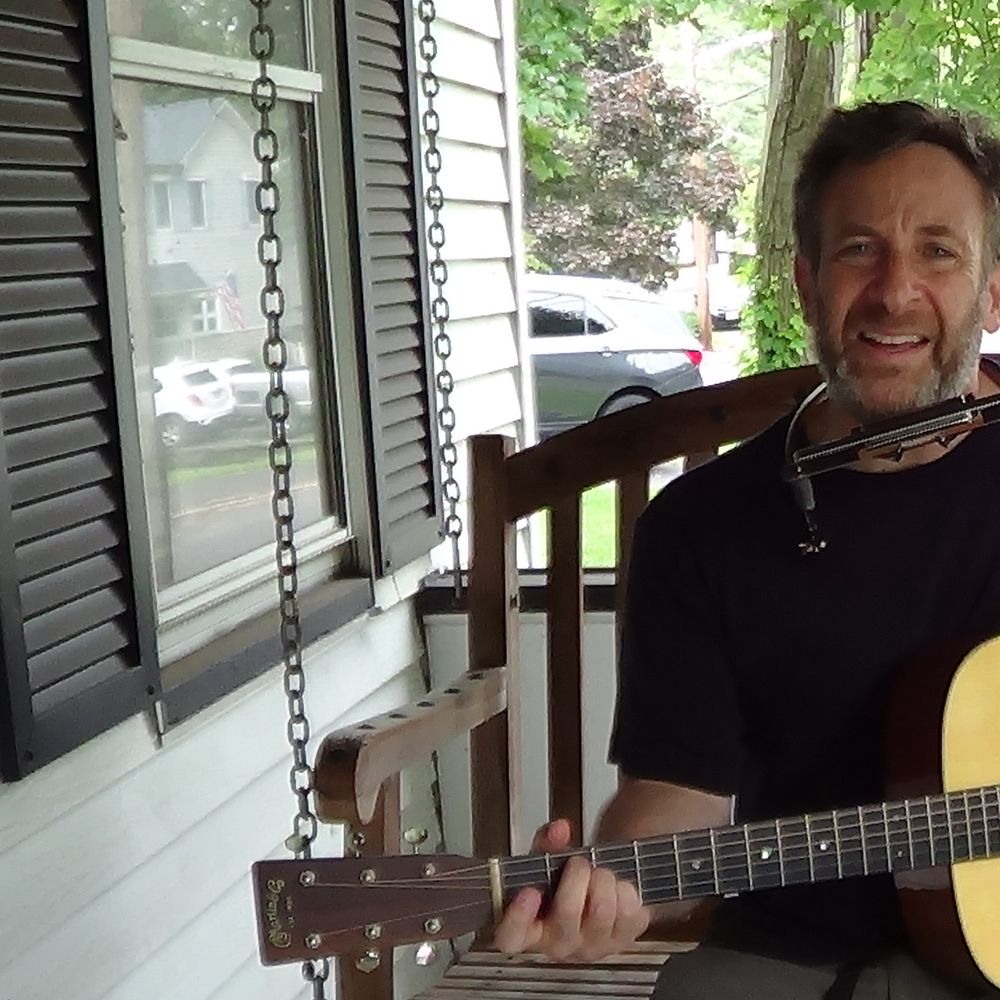 Americana Artist Eric Harrison
Good Intentions EP
"Good Intentions" delivers tasteful nostalgia while offering charming personality thanks to the inspiration Harrison found across four decades of musicians. Incorporating influences from Donovan, REM, The Replacements and Sheryl Crow, he adds character to the project with distorted guitars for texture and depth, twisting the classic rock sound with simple vocals and fun instrumental accompaniments.
Interview: Americana Artist Eric Harrison
Vents Magazine, June 2021
Hi Eric, welcome to VENTS! How have you been?
Honored to be back, lucky to be here and still making music after the past year of madness – thank you for having me!
Can you talk to us more about your latest single "Relay Road"?
With pleasure, since it's the first of what I hope to be at least 12 singles – my goal is one per month for a year, followed by a full album in 2022!
Did any event in particular inspire you to write this song?
I would say that the song is a culmination of a lifetime of meaningful events as a music fan, capped off by two awful events that occurred in April 2020: the deaths of John Prine and Adam Schlesinger, two of my favorite songwriters.
There is no such thing as a casual John Prine fan.  To know JP is to love him, so the story of his last days was just gut-wrenching to me.  And the loss of Adam hit even harder because he was my age and he left behind two teenage daughters about the same ages as mine.  Between those deaths early in the lockdown, the murder of George Floyd, the fear and anger dividing the country…it felt like a fog of panic and sadness had descended.  I kept working and making music to keep my sanity, and thank God I had that. 
On Christmas Day I was walking my dog listening to one of my favorite early '80s records by the band X – specifically "The World's A Mess It's In My Kiss" from their first EP. That opening line – "No one is united and all things are untied" – that's always struck me as a punk rock versión of "The Second Coming" by Yeats. It seemed very of the moment so I . . . borrowed it. Yeah, that's it . . . I "borrowed" it to start a new song, and the rest kind of wrote itself.
Any plans to release any sort of video for the track?
Done!  https://youtu.be/6iS7KY5HWiA The video took me longer to make than the song took to record.  I had a very specific vision and I had learned enough on my laptop to give it a shot putting it together on my own, as I had done with my music video about a certain New Jersey resident's DUI charge in February. (https://youtu.be/VtbXAsEVCZY)   Inexperience and perfectionism are a dangerous combination, but I'm really proud of the final product.
PREMIERE: Eric Harrison gives you a glimpse of hope on his new album 'Gratitude' [HappyMag.tv 11/20/20]
An album to redefine modern country, Eric Harrison's Gratitude blends his experience with relatable, poetic lyrics and rich soundscapes. 
. . . . Gratitude marks a new era in Harrison's artistic journey, achieving a brightness and sonic depth well-suited to its 10 life-affirming new tracks. The album borders between singer-songwriter textures and the tuneful indie rock of left-of-the-dial stalwarts like The Replacements. 
Asbury Park Press February 2021
Springsteen DWI Arrest a "Jersey Disgrace," Says Singing NJ Lawyer Eric Harrison